Blogging For Cody, Day Four
The events of September 11th changed the destiny for my nephew and his friends. That weekend they were suppose to be at a track meet, but it was instead cancelled.
The morning of the 15th, the cross country coach took his team to the mountains just outside of Laramie. They all had record times and were exhilarated by their success. Wanting to continue that emotional high, eight of the boys decided to spend the rest of the day together.
Later on that day, they decided to drive to Fort Collins to shop, eat and dance. When their night finished up, they got back into the SUV they drove to Fort Collins in, and started their trek back up to Laramie. Seventeen miles away from Laramie on Highway 287, as they came around a corner, Clint Haskins, who had spent his night drinking heavily, crossed the line. Crossed it so far that he was almost on the opposite shoulder.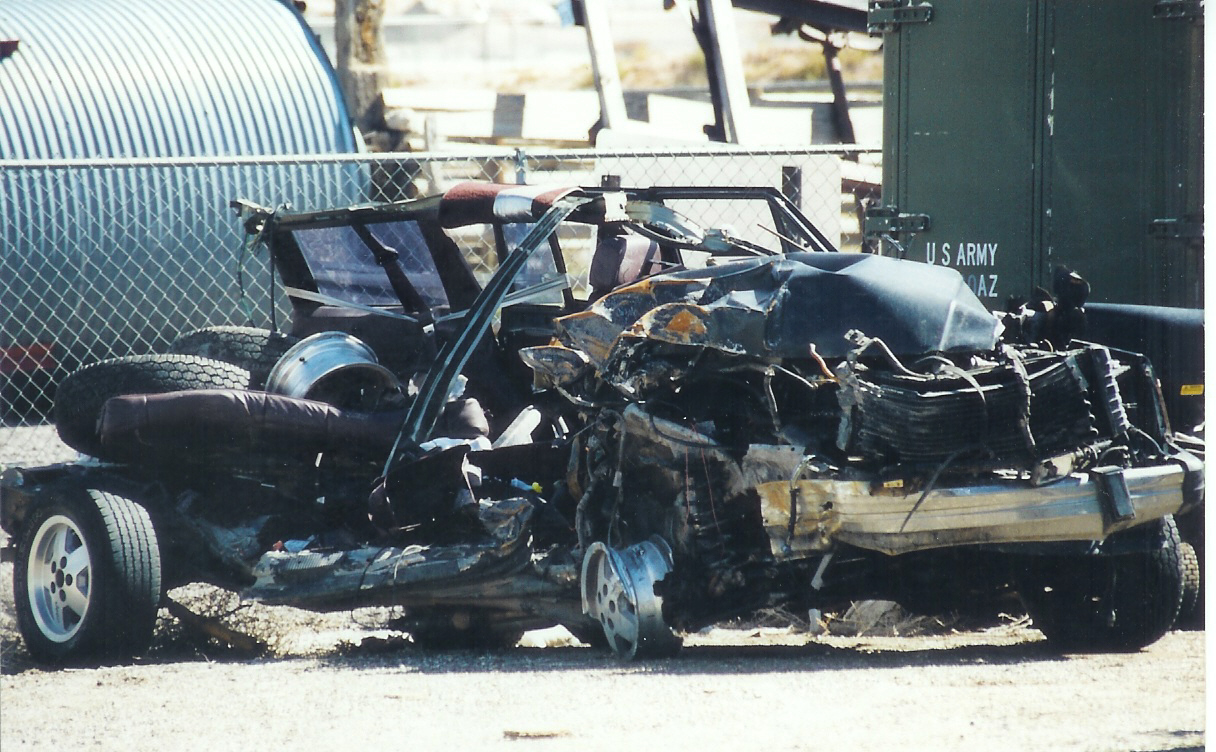 Clint's truck ripped through their vehicle as if it wasn't there. Bodies were shredded and ejected, and my nephew's body was thrown 200 feet away from the vehicle. The accident scene was horrific. Investigators picked up body parts and attempted to identify the boys from their ID's. My nephew, ejected so far, was the last one found. He was so maimed, they had a difficult time identifying him.
The calls to their coach began to come in. Repeatedly the phone would ring, and each time it was yet again, another death. When relaying this to us later, the coaches wife, who had been suffering with terminal cancer, told us that she just kept hoping, 'not Cody, not Cody'. You see, he took care of their children while she underwent therapy. He was always at their home helping her throughout her illness. The entire team, they felt, were their own 'kids' and together they were a family. A family who everytime the phone rang, grew smaller.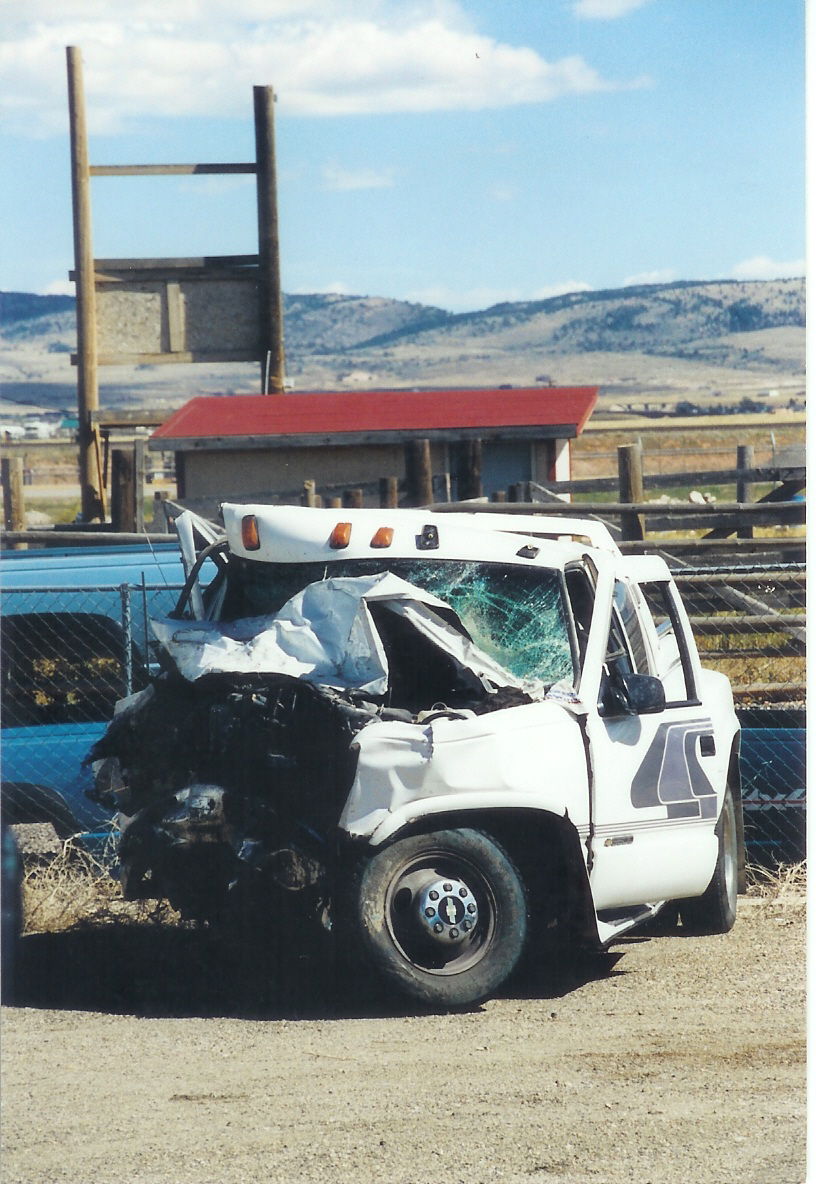 The driver of the truck, Clint Haskins, spent his evening drinking. We were told that on the accident scene, he reeked of alcohol and when taken to the hospital, was uncooperative. In the state of Wyoming a suspect must first agree to a blood alcohol test, it cannot be done without their permission. After several hours of asking him for the test that he had been refusing, one doctor in the ER took it upon himself to do the right thing and take the test anyway. Clint's blood alcohol content, several hours after the accident was .16. Later on that doctor, and some others on the medical staff lost their jobs for doing what was right. Alternatively, the driver of the vehicle Cody was in, had no alcohol at all in his blood. Of all the boys, only a few had a minimal amount of alcohol in their blood; that of about one beer.
That Sunday, my husband, our children and myself; decided to go to the mountains for the day to escape the news coverage of September 11th. We had a wonderful day hiking and ended it with dinner out. When we arrived home I noticed that my sister had called repeatedly and left a message. Oddly, my mother in law had been calling as well. "Stacy, I have some horrible news; call me as soon as you can". In returning her call, I couldn't get through and I asked my husband to call his mother. I remember the look on his face and him repeatedly saying "shit, oh shit, oh my God". And then his look at me, walking towards me while I tried to back away and saying "Stacy, I think it's Cody, I think, he's dead". I ran for my car and drove to my sister's house saying to myself "I'm sure he's not dead, just hurt real bad. It'll be okay, it'll be fine. We'll just get him better". On my arrival I was told indeed he was dead, he and seven of his friends killed by one fucking drunk driver.
I remember crawling around on my hands and knees for days and screaming in agony. I remember attempting to stand and being unable to. I remember watching my husband and my children writhe in anguish. I spent weeks hunched over the toilet dry heaving. Cody was my favorite person; he was the most delightful human in the world and emoted love and laughter everywhere he went. And my sister, a person who I would gladly give my life for, lost her first born child. The child that was all that was left of her first husband's legacy. The child that later everyone told us was "their" child as well.
If anyone who had ever been guilty of drinking and driving, saw the pain we had to endure, they would forever loathe themselves for ever having taken that risk. There has been no other day in my life, up to this point, that I have felt that much pain. One of the saddest elements of this event though, was knowing that the next weekend, there would be other families in this country enduring the same thing. Cody and his friends were not the end to this gross misjustice.
Technorati Tag drunk driving

Posted by Stacy at September 15, 2005 01:10 PM | TrackBack